Join us in empowering the next generation of changemakers with the skills needed to lead systemic innovation
We are a community of local and global education partners present in more than 15 countries (check out our country page) that work together to maximise impact. We are empowering future generations to lead us to a prosperous, inclusive and resilient society based on a net-zero carbon economy.
Through workshops, visual tools, challenge-based learning and a well-researched innovative methodology, we train partners, teachers and educators to 
Equip young people worldwide with the competencies and skills needed to become change-makers and drive systemic innovation and climate action.
Foster challenge-based and experiential learning in schools, based on real life challenges from corporates and cities.
Do you want to increase your impact with a consortium of like-minded, innovative partners? Do you want to be at the edge of innovation and contribute to enabling schools to be active actors shaping the ecosystem and main-streaming climate change education?  
Join us as a delivery partner, funder, amplifier or educational expert, and help us in designing the Young Innovators programme!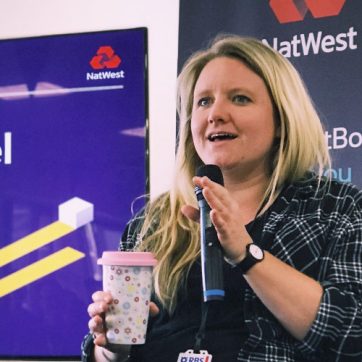 "We have a bundle of expertise and tested practice that can be easily scaled up via receptive channels. For example, companies, schools or school clusters, community organisations or colleges and universities could adopt our methodology to implement sustainability awareness building and project development. We positively wish to share this with other Climate-KIC partners and scale up across Europe. We would welcome the opportunity to invite other Partners from across Europe to workshops and demonstrations throughout the project."
Jen Baughan – CEO, Solutions for the Planet, UK