Offering training for teachers to introduce a system innovation approach in schools
Young Innovators supports teachers and educators with improved systems thinking and complex problem solving in the classroom.
The aim of the training for teachers is to introduce a system innovation approach that fosters awareness on climate challenges, and encourages creative thinking and climate innovation capabilities with the younger generation (12-18 year olds).
Each tool is designed to help teachers and their students explore complex challenges.
Guidance on how to use the tools, group size and timings, along with a visual of a 'canvas' is provided. Students work in teams to solve their challenge and record their ideas.
You will be able to access the downloadable tools in the EIT Climate-KIC Learning platform.
If you would like to access more background information on the tools, please click the below link.
Young Innovators Tools - Overview
Details about the tools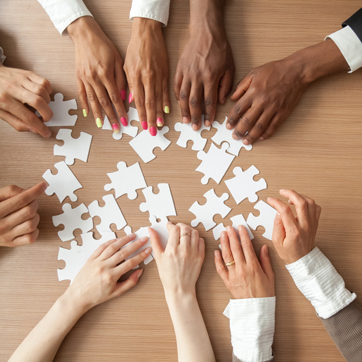 What will students learn from using the tools?
These tools help to facilitate the understanding of complex realities and the co-creation of knowledge in a secondary school context. They offer:
Group work activities 
Visual thinking tools 
Challenge-led activity 
Techniques to deal with complexity 
Opportunities to connect to the local ecosystem of actors 
What subjects does it support?
The method has been introduced to make sense of something and then innovate around how to understand the actors involved and think creatively to solve or improve blockages, Therefore, these tools could be deployed for any subject where there are a variety of questions, issues and actors that need to be better understood and explored in more depth to make sense and move forward. However, in this context the tools have been intended for use with educators tackling projects concerned with Environmental Sustainability to prepare students for future thinking and understanding the complex systems around climate-related change. 
How can I get trained to use this in schools?
You can learn quite a bit by looking at the tools, reading through the guidance given, and then thinking about how you might use them in your project / subject teaching. We have our e-learning and some training opportunities throughout the year, as well as regular calls with all partners in which they share best-practices and exchange ideas. 
Contact us via the Get Involved page. Just give us your name, role, your school or organisation, the country/region you are based in and why you might be interested in joining the programme in the future.